Sustainable Consumption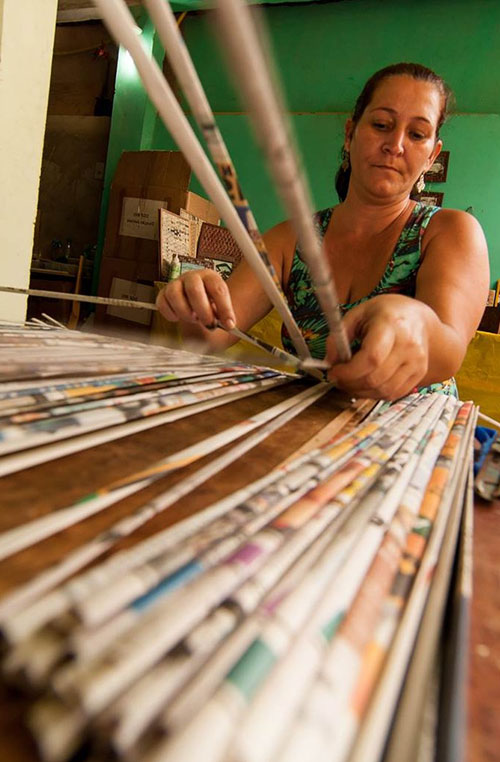 Sustainable Consumption is still a mysterious concept that has been developed in many different ways. Here, I start to explore this theme by taking a Brazilian social entrepreneurship as a case study – the Rede Asta initiative. I find Asta interesting because its founders were able to create a complete sustainable project that considers the economical, social and environmental aspects of the business, and also involves people's talents and dreams.
Asta is a network that connects artisan workers, most of them women from low income communities, together with conscious consumers. Because of gender inequity and poverty, these women are part of a vulnerable group in Brazil. The Asta initiative helps them to shift their social and economic perspectives. These women are empowered by professionalization and income generation. By the women's own statements, after being included in the initiative, their familes are positively affected too.
The project started by the dreams of its founders, Alice Freitas and Rachel Schettino. I have been talking to both of them and have interviewed Alice, as you can listen (the audio is in Portuguese).
Alice was inspired after a trip to Asia, where she visited many similar initiatives. After that trip, she understood that women are the key to change social realities in low income communities. She returned to Brazil with that in mind and started working with the project that became the Rede Asta. She is recognized by her work as a social entrepreneur by the Ashoka Globalizers. Also, Rede Asta was included in the Ashoka Changemakers program, because of its 'inclusive' characteristics.Besides social inclusion and gender empowerment, Asta includes the use of waste material in its production. By doing this, Asta makes its products sustainable according to the Triple Bottom Line methodology. Asta recieves discarted material from companies as textiles, plastic botles and used advertisement banners. By blending the waste with raw materials, the artisan transform what was destined to end up in landfills into unique new products.
Arne Næss Project's creative process: